Mr.Naresh Saxena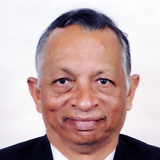 Naresh Saxena has been a career civil servant. Topper of his batch (1964) in the Indian Administrative Service (IAS), Dr. Saxena retired as Secretary, Planning Commission. He also worked as Secretary, Ministry of Rural Development (1997-99) in Government of India. During 1993-96 he was Director, National Academy of Administration, Mussoorie, which trains civil servants. On behalf of the Supreme Court of India, Dr Saxena monitored hunger based programmes in India from 2001 to 2017. He has chaired several government committees, such as on 'Women's Land Rights', 'Identification of poor families', 'Implementation of Forest Rights Act', 'Joint Review Mission on Elementary Education' and 'Bauxite Mining in Orissa'.

Author of several books and articles, Dr Saxena did his Doctorate in Forestry from the Oxford University in 1992. He was awarded honorary Ph.D from the University of East Anglia (UK) in 2006. He has worked on development issues in Laos, Cambodia, Vietnam, East Timor, Saudi Arabia, Singapore, and Afghanistan.

He is a Member of Editorial Board, Development Policy Review, London and Royal Swedish Academy of Agriculture and Forestry, Stockholm. He was a Visiting Professor to Regional Community Forestry Training Centre, Bangkok 1993-98 and Member, Governing Council, ADB Institute, Tokyo, 2002-04. He advised UNICEF on nutrition, sanitation, water, child poverty, and other related issues from 2002 to 2015.