Mr Mark Runacres
Indian Adviser
Confederation of British Industry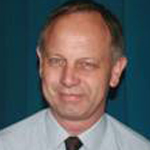 After 25 years in the British Diplomatic Service (which took him to New Delhi twice, latterly as British Deputy High Commissioner (2002-2006), to Paris and to the UK Mission to the UN in New York), Mark has now taken sabbatical in India, where he works in the corporate and civil society sectors.

In the civil society sector, Mark is an Independent Director of the Business and Community Foundation and a member of the Research Advisory board of the Asia Energy Institute, based at The Energy and Resource Institute (TERI) where Mark used to be a Senior Visiting Fellow. He is on the Advisory Board of The Third Pole.

Mark is the India Adviser to the Confederation of British Industry and runs the British Business Group in Delhi. He acts as a consultant to various businesses in India: A4e, the UK's biggest provider of training for the long term unemployed); JMD Consultants, a successful Delhi-based market entry consultancy; Penn Schoen Berland, WPP-owned political and commercial communication strategists; and Liqvid, a global eLearning service provider.

Mark is a promoter and Director of: Sheffield Haworth ( India), a JV in executive search with a major UK firm in this field; and Canta Consulting, an education-focused consultancy. He is also on the Advisory Board of Avian Media, one of India's fastest growing PR firms.

Mark is a Non-Executive Director for: Religare Capital Markets; MindTree Ltd.; G4S Corporate Services ( India) Pvt. Ltd.; and Elara Capital ( India).

Mark lives in Delhi with his wife, a social entrepreneur, their children and two desi dogs.